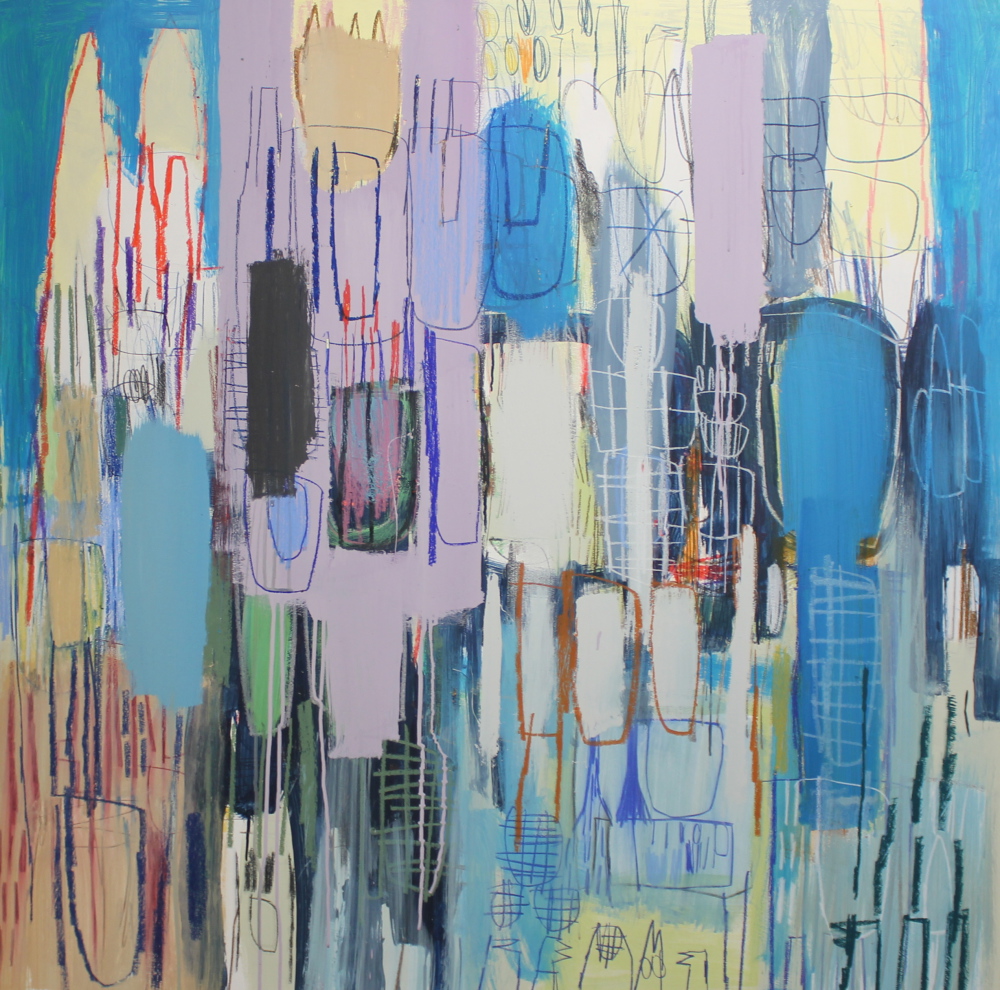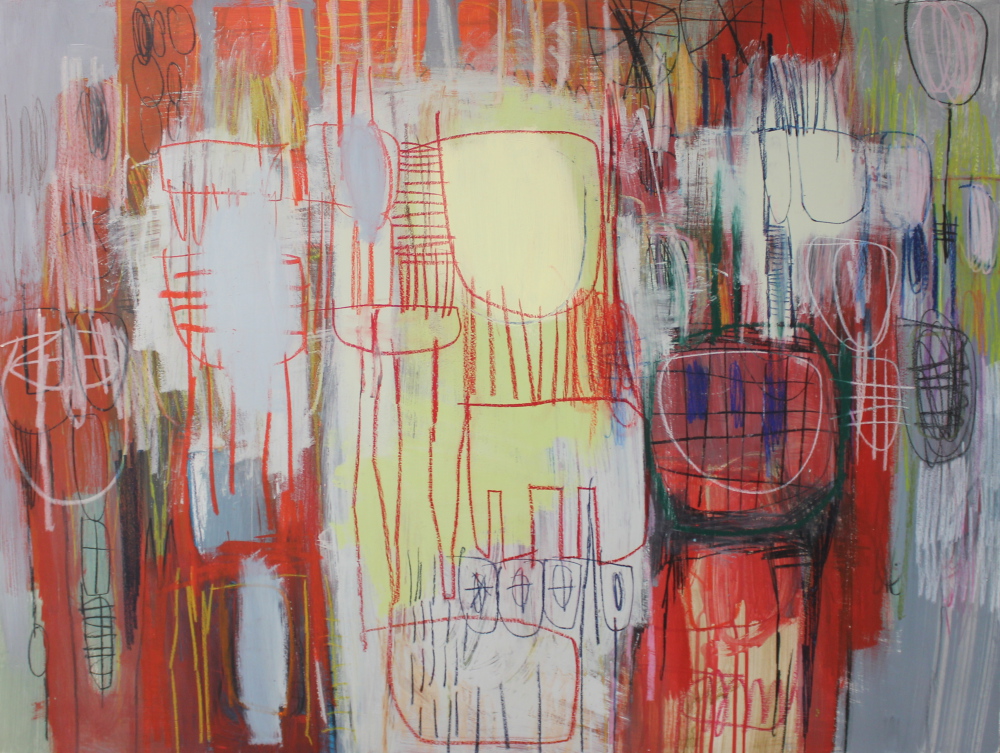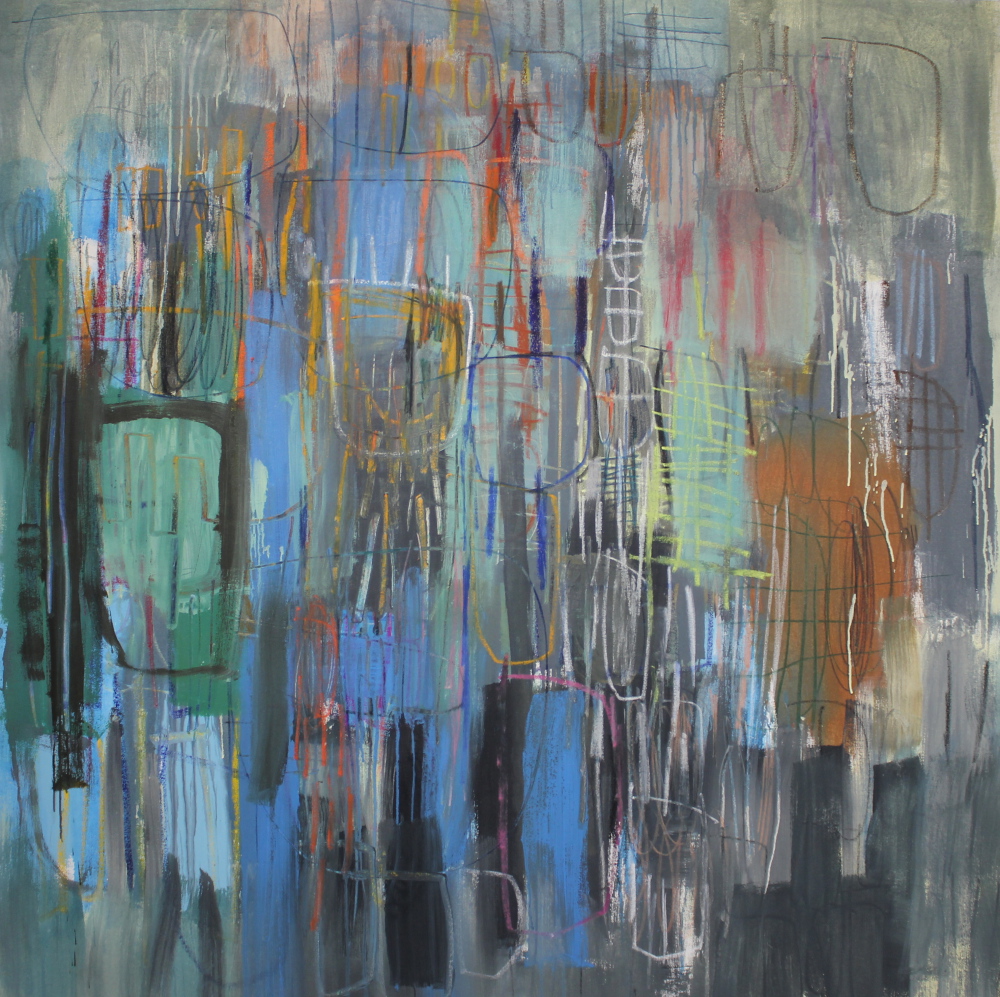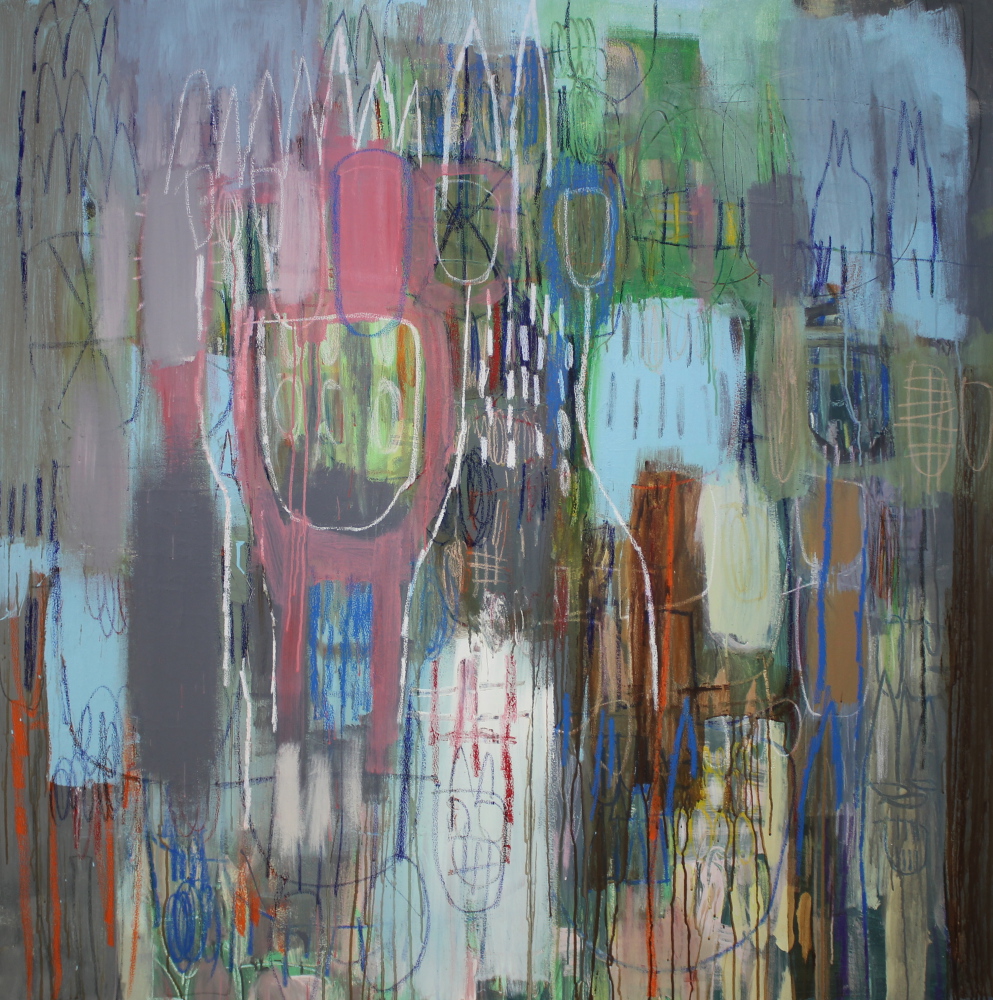 To say that I was highly anticipating Tony Baker's show 'Sneaky Travellers' which closes today, November 3rd at the Front Gallery, would be an understatement. I had the distinct pleasure of meeting Tony, the same time I met Rachel at the Front Gallery. From the moment I walked in the door, you couldn't have been greeted by two more welcoming individuals, and then to learn that Front is actually Rachel's gallery and that the massive piece that instantly drew my attention was in fact one of Tony's works was just the cherry on top.

If you have never been to art gallery for fear of judgement, or being uncomfortable, or not knowing what 'to do', I implore you to visit the Front Gallery. From the moment Rachel greets you as you walk in the door, you will find yourself wondering why you hadn't visited sooner. The fact the gallery shares adjoining space with the lovely folks at the Peter Robinson Gallery, is an added perk, but we'll give them their own deserved post later this week. What you will encounter is an environment that is free of judgement, that feels welcoming and that lets you explore.

Which brings me to what you would be exploring, if you had visited in the last two weeks, was a pretty spectacular show by Tony Baker. I can't quite put my finger on what it is that I love about Tony's work, there are so many things from his use of colour, to his signature style, to his ability to play with scale and dimension. It all comes together in these works of art that are thought provoking, yet playful. Many works from this collection are large in scale, giving his creations a life-like surrealism that is easy to get lost into.

Up next at the Front Gallery are artists Kari Duke and Tom Gale who both capture Edmonton from different perspectives, from back alleys to the river valley. Their show opens November 12th, 2015.

For more information on The Front Gallery check out their website www.thefrontgallery.com or visit in person at 12323 104 Avenue.