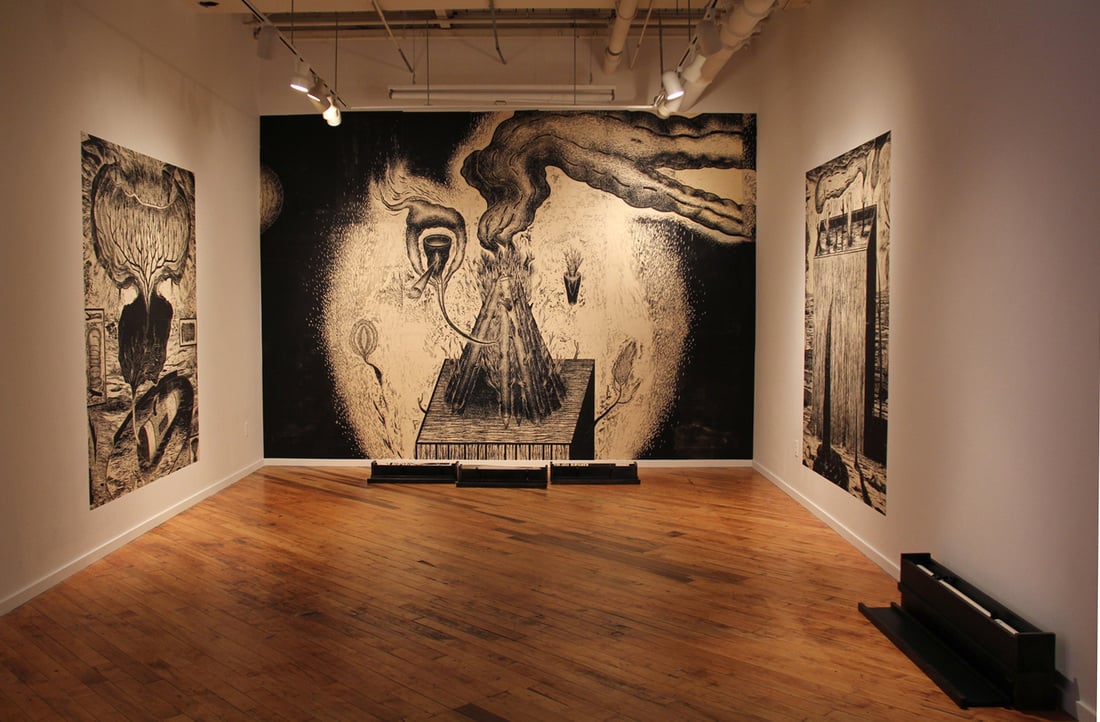 Most galleries and institutions program at least a year out, to allow artists to prepare works, shows or installations to travel, and of course to allow adequate time to prepare for and promote an exhibition. That being said, there are many shows that pop-up through out the year that aren't planned for that far in advance. It could be an emerging artist, or a gallery that forges a new relationship or an impromtu collaboration so exciting it warrants an exhibition or show so as not to miss the opportunity. As we look ahead to 2016, we have compiled our list of our five most anticipated shows. These five shows have all been planned well in advance, but are nevertheless, some of the most exciting programs we are anticipating.

The Idea of the North - featuring the work of Lawren Harris (1920's-1930's)
Art Gallery of Ontario (AGO) from July 2nd till September 11th, 2016
As a founding member of the Group of Seven, Lawren Harris (1885-1970) is a major figure in twentieth-century Canadian art. The show, curated by actor, comedian, writer, and artist, Steve Martin is the first of Lawren's works to be shown as a solo show in the United States. More than 30 of Harris' most significant works will be shown, arriving from audiences in Boston and Los Angeles. This exhibition is a collaboration with the AGO and the Hammer Museum.

Steve McQueen
Marian Goodman Gallery, Paris from January 9th till February 27th, 2016
This is McQueen's fifth show with the Marian Goodman Gallery and he has produced several new works for the show, including a wall installation, as well as an immersive film experience. McQueen's works have been on display at the National Portrait Gallery in London, as well as in the Museum of Modern Art in New York.

Sean Caulfield: The Flood
Art Gallery of Alberta (AGA) from February 6th till August 14th, 2016
Caulfield continues his exploration on the use of technology and its' impact on our environment. The Flood exhibition is comprised of woodblock panels that have been hand carved by the artist and are typically used in printmaking. In this exhibition the panels themselves become the art demonstrating the tactile qualities and detail that goes into this type of work.

Manifesto - featuring Cate Blanchett by Julian Rosefeldt
Hamburger Bahnhof, Berlin from February 10th till July 10th, 2016
Manifesto is multi-screen film installation written and directed by Julian Rosefeldt starring Cate Blanchett in 13 different roles. It integrates different types of artist manifestos from different time periods with contemporary scenarios. It premiered December 9th, 2015 at the Australian Centre for the Moving Image and will make it's European debut at Hamburger Bahnhof in Berlin.

Standing Still by Danny Singer
Denver Art Museum until May 22nd, 2016
Standing Still features 11 of Singer's works capturing small towns across the North American prairies. Singer, a Canadian artist, has travelled extensively across North America for his work in film, as well as to capture images of town most people drive right through on their way to another destination. Singers exploration of these forgotten towns brings about a nostalgia for a slower time, almost as if frozen, from a western film.