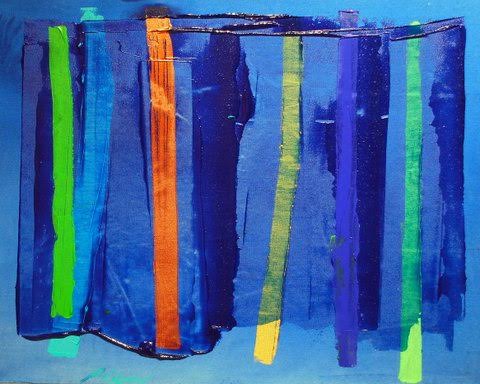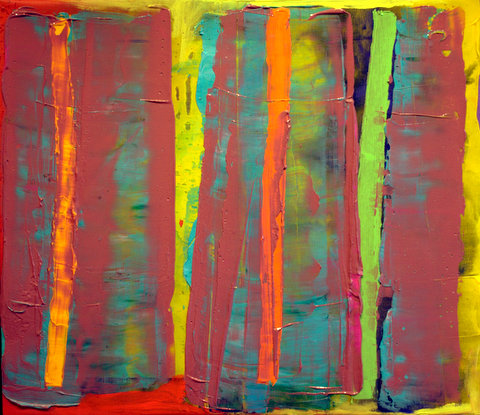 Our new partnership with Bugera Matheson Gallery, means we are now by association representing some fantastic artists. One of those artists just happens to be number 7 on our Top 25 Canadian Artists to Watch list for this year, Scott Plear.

AP. Give us a quick bio or background on yourself as an artist. Where did you grow up? Who or what inspired you? What are some of your proudest achievements?
SP. I was born in Vancouver in 1952 and have lived most of my life here. I was elected, quite by surprise to the Royal Canadian Academy of Arts (RCA) in 2004. I have exhibited across Canada, and also the United States, the United Kingdom and Africa. One of my great joys was to teach introductory drawing for 27 years at Langara College as a full-time faculty member. My first experience with painting was with watercolours. This led me naturally to water-based acrylic on canvas, which allowed me a wider scale and texture range. It is all about the tireless practice of painting. What has inspired me most are other artists. Don't think too much and overwork your painting. Know when to stop.
AP. How would you describe the type of art you create?
SP. Modern, non-objective, non-conceptual within the power of limitations.

Hands, do what you're bid:
Bring the balloon of the mind
That bellies and drags in the wind
Into its narrow shed.
-W. B. Yeats, 1865 - 1939
AP. What project(s) are you working on currently?
SP. I have just finished a show in Edmonton at the Bugera Matheson Gallery and a commission of a major piece for the library at Kwantlen Polytechnic University in Surrey, BC.
AP. Where can people find your art? How can they purchase a work?
SP. By contacting Art Perspective, or any of my galleries: Bugera Matheson Gallery, Edmonton; Galerie MX, Montreal; Gallery Gevick, Toronto; SOPA Gallery, Kelowna; South Main Gallery, Vancouver
AP. Who are your favourite creative people? Why?
SP. Anthony Caro; London, England - he taught me how to work and how to be generous.
Stanley Boxer; New York City - he taught me what art is supposed to do. Robert D. Christie; Saskatoon - he taught me how to critically look at and think about painting. Douglas H. Haynes; Edmonton - he always supported me and offered me great insights into painting.
AP. What is your favourite album of all time?
SP. Kind of Blue by Miles Davis and Bach's Goldberg Variations by Glenn Gould.
AP. If you didn't have to work what would you do with your time?
SP. Paint.
AP. What is your favourite journey?
SP. The journey my current paintings are taking me on.
AP. Do you have a favourite piece you have personally created? What is it?
SP. "Thermal Core" in the foyer at 1075 West Georgia, Vancouver, BC
AP. Where do you go for inspiration?
SP. My studio, and the Kranky Café, across the street.
AP. What is your greatest achievement in life so far?
SP. Marrying my wife.
AP. What is your favourite colour?
SP. I avoid picking favourite colours, because I think it would be like a musician picking a favourite note. You need them all, though my bias is towards warm colours.
AP. What is the one thing you want to share with everyone reading this?
SP. While my work may not appear to mean anything, I hold that my paintings have meaning. You may see it in a flash, but hopefully it will take a lifetime to understand. Look at as much real art as possible. Know the difference be a Canaletto and cannelloni.

For more information about Scott Plear or to purchase a work, please contact us.